Stylin' 24/7, a 24-hour smart watch face
Based on my earlier wooden 24-hour clock faces, this watch face for Wear OS (formerly Android Wear) shows the time in an analogue 24-hour format. This allows it to show the sunrise and sunset as positions on the disc. The moon changes phases in real time.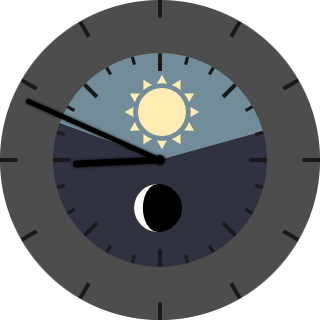 Get the free version or the the full version on the Google Play store.
You can contribute to the project or submit issues or feature requests on Github.